Product Description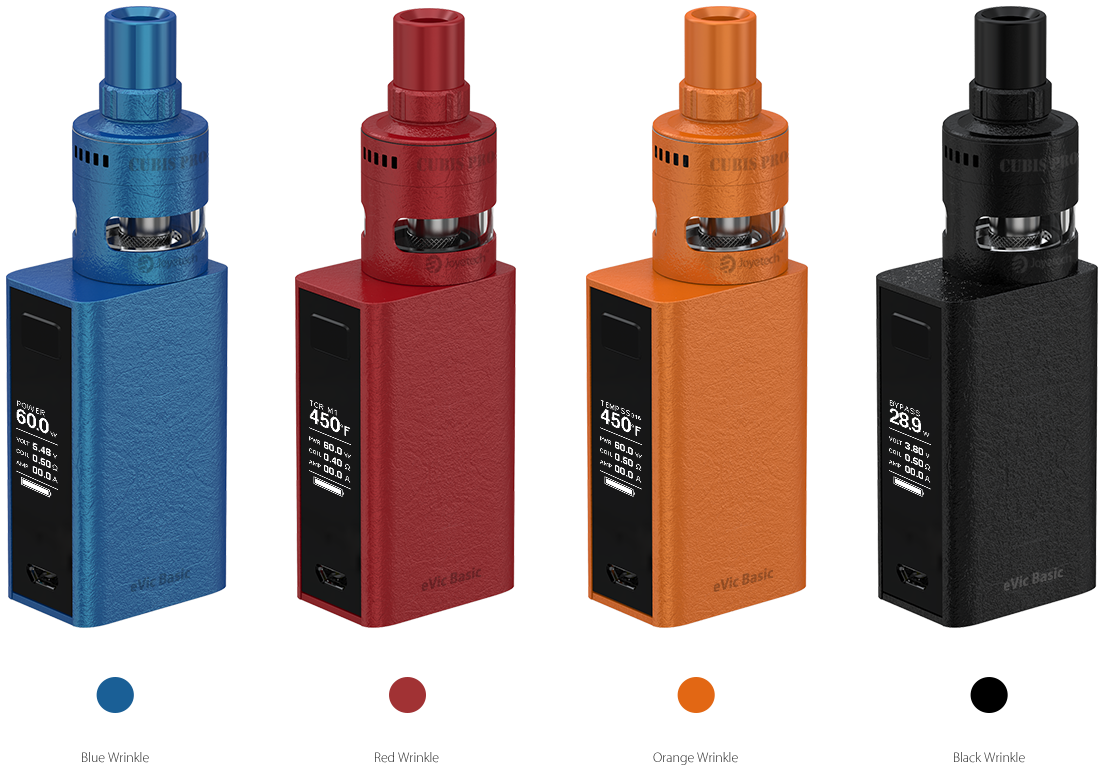 Joyetech eVic Basic & CUBIS Pro Mini
2mL 60W 1500mAh Starter Kit
(Firmware V4.14 with New Wrinkle Finishes)
CUBIS Pro Mini perfectly fits the eVic Basic which supports the new preheat, custom logo and RTC (Real Time Clock) functions. The eVic Basic has the upgradeable firmware with maximum output of 60W. It especially comes with the new colorful wrinkle finishes which has a remarkably deep rich texture. E-juice filling can be easily achieved by simply removing the top cap and injecting e-juice into the side holes. The innovative CUBIS Pro Mini with leak resistant cup design allows you to enjoy the best vaping experience ever.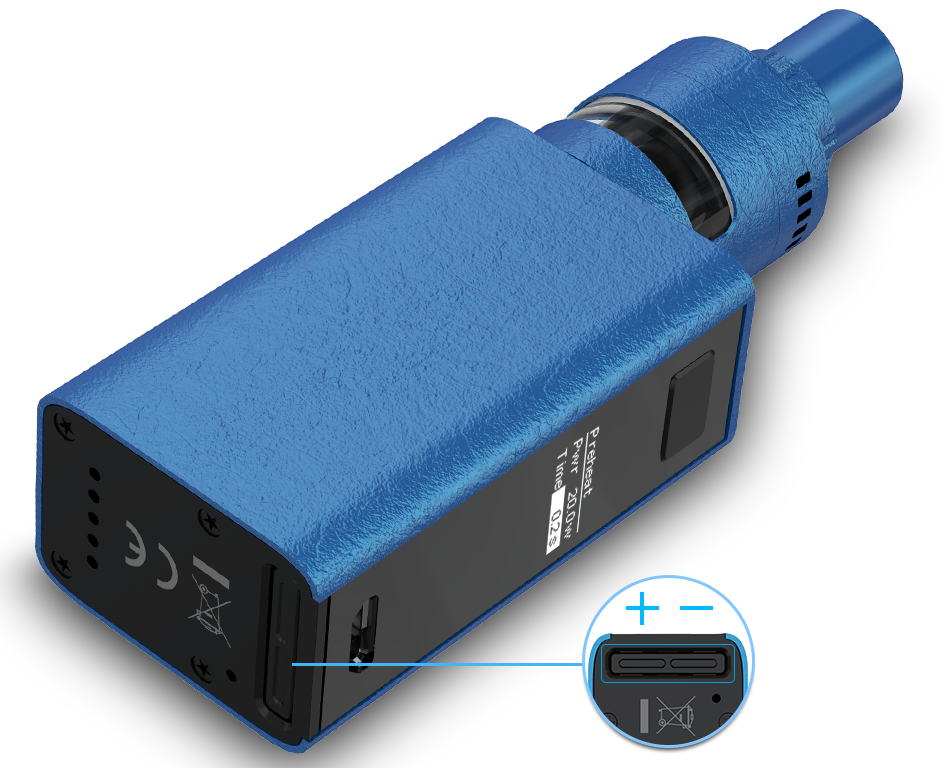 Kit Contents:
1 * eVic Basic 60W Battery
1 * CUBIS Pro Mini Tank
1 * 0.5Ω BF SS316 DL Coil
1 * 1.5Ω LVC Clapton MTL Coil
1 * USB Cable
2 * User Manual
1 * Warranty Card
1 * Warning Card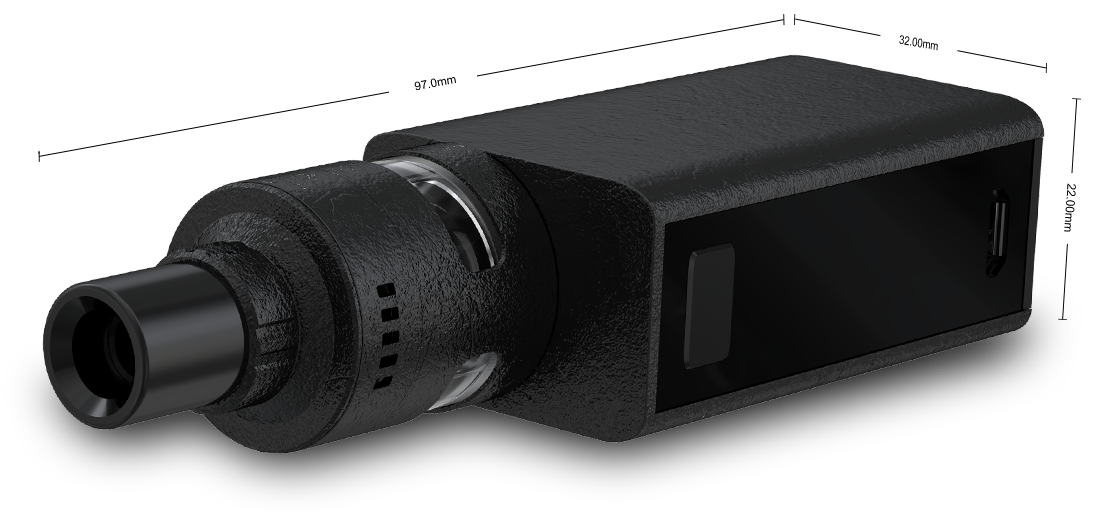 22 x 32 x 97mm
Battery Capacity: 1500mAh
Output Modes: RTC / VT (Ni / Ti / SS316) / VW / TCR / BYPASS
Output Wattage: 1 – 60W
E-Juice Capacity: 2mL
Resistance Range: 0.05 – 1.5Ω for VT / TCR Modes
Resistance Range: 0.1 – 3.5Ω for VW / BYPASS Modes
Temperature Range: 100 – 315°C / 200 – 600°F
Colors: Blue | Red | Orange | Black

The new wrinkle finishes with its deep texture was achieved through a remarkably precise treatment.
The end result is so purely and continuously soft beyond imagination.

Basically, the preheat function allows the device to run at a higher wattage to heat up the coil instantly prior to its normal use.
This is especially an essential when using an RDA, RTA, ceramic heads and so on.
It can also prolong the coil's life and achieve a better taste.
Compact Size & Powerful 60W Output
The eVic Basic comes with a mini size which is easy to grip.
Maximum output can be reached to 60W with the latest firmware V4.14.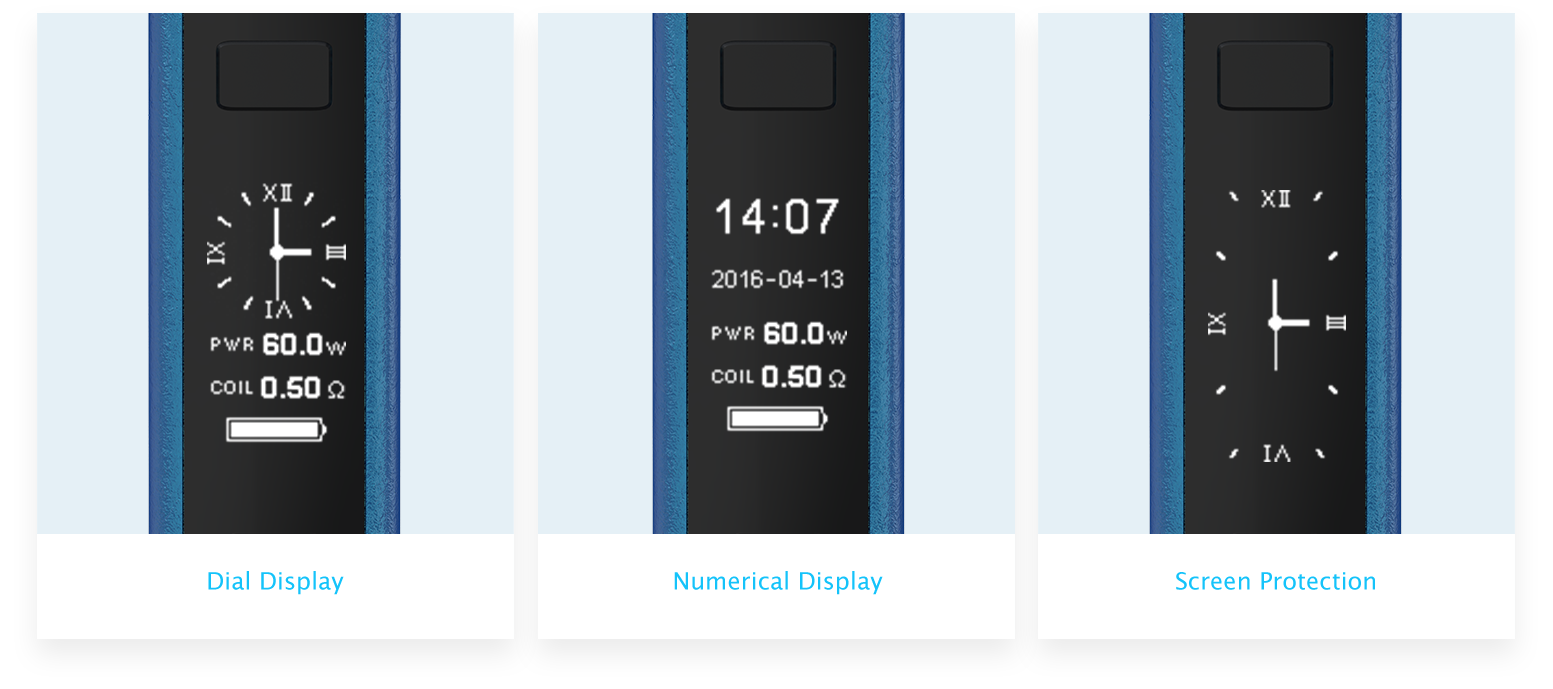 RTC (Real Time Clock) On Display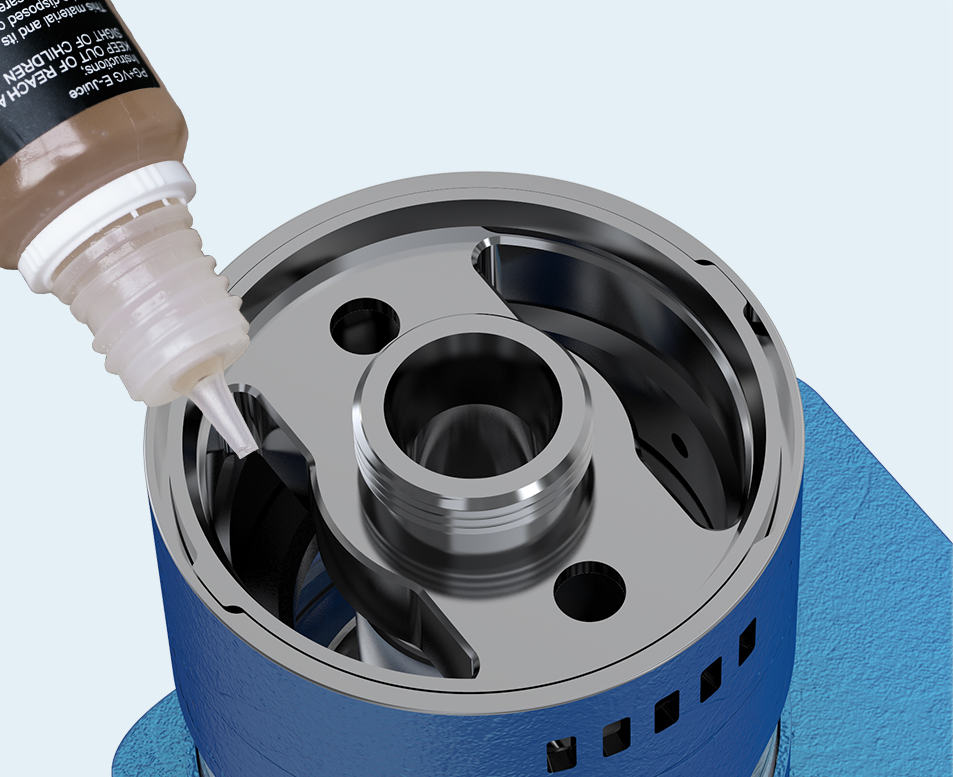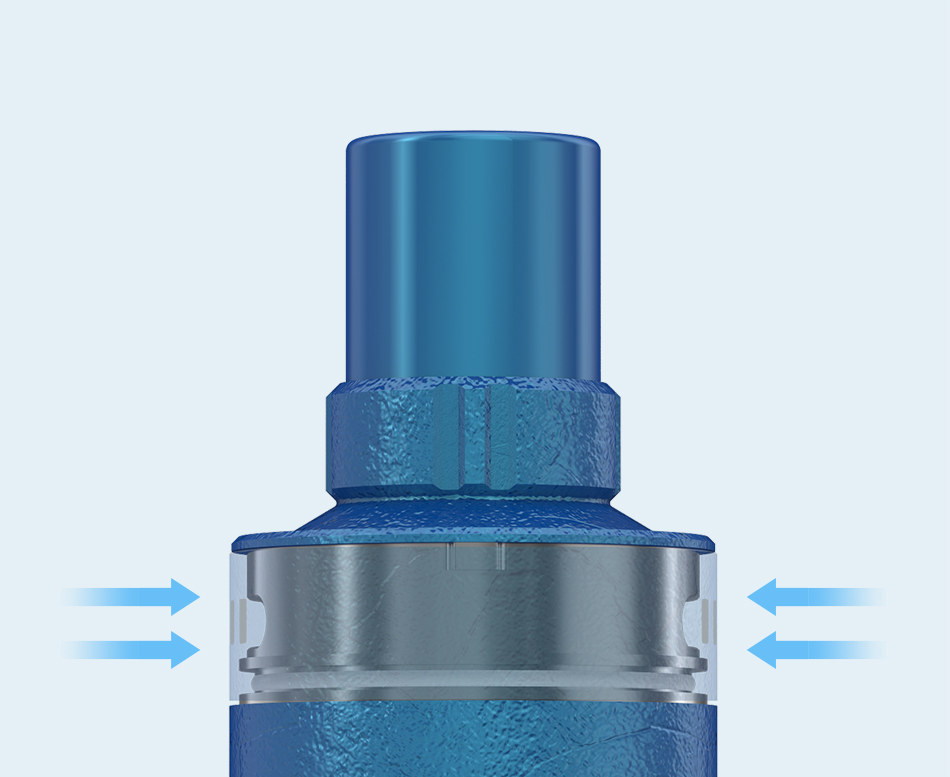 Top Filling And Top Airflow Control
CUBIS Pro Mini tank adopts top filling and top airflow structure which enables you to refill the e-juice with great convenience.
Simply uninstall the top cap from the airflow ring, then inject the e-juice into the two side holes (not the vent pipe) directly.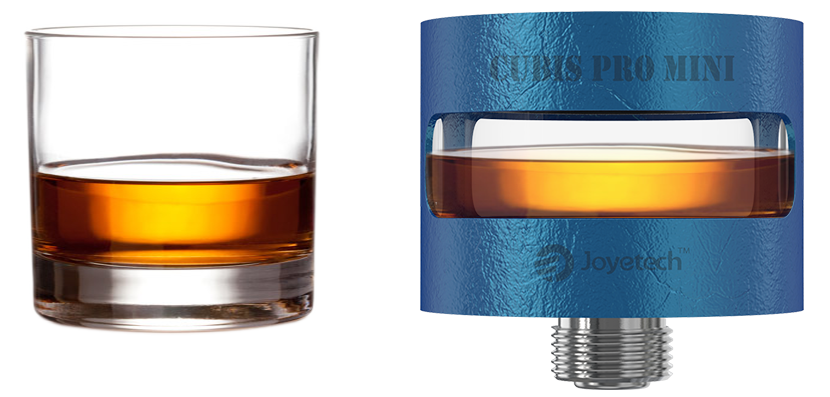 Innovative Leak Resistant Cup Design
The completely leak resistant cup-style tank reservoir allows the top section and coil to be removed and as one solid unit.
Coil replacement and juice fill can be achieved by removing this top section from the cup.

Detachable and Washable Structure
With its special structure, CUBIS Pro Mini atomizer can be easily detached and is able to wash separately.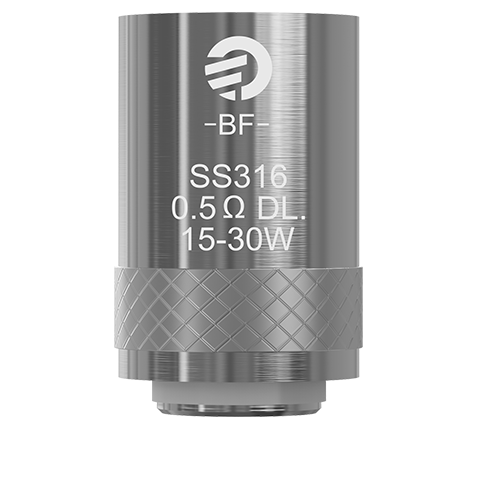 0.5Ω SS316 DL and 1.5Ω LVC Clapton Coils
0.5Ω SS316 DL coil can be used under Temp SS316, VW and TCR modes as you prefer.
1.5Ω LVC (Liquid Valve Control) Clapton coil applies the liquid valve control system.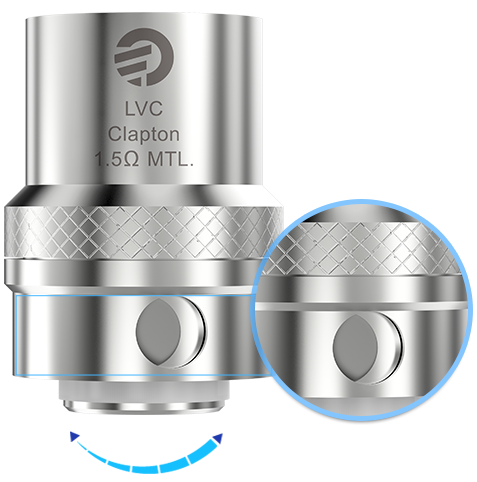 Simply rotate the ring on the base to adjust the valve.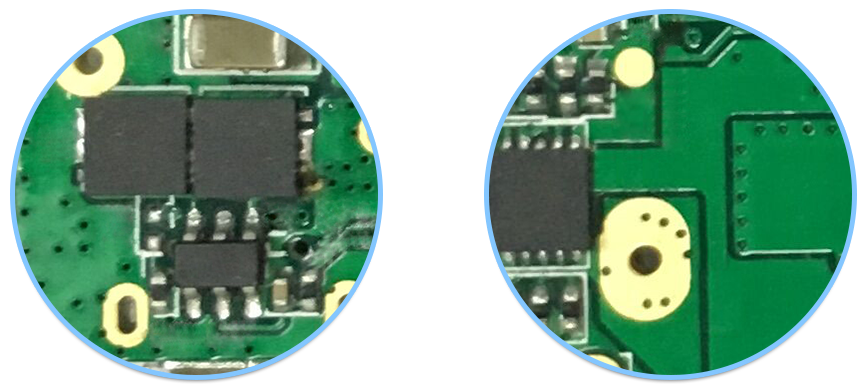 eVic Basic applies two sets of battery protection circuit system, realizing overall battery protection of over-charging, over-current and over-discharging, which makes it more safe and reliable.

eVic Basic comes with the upgradeable firmware.
Having the latest Version 4.14, new interface and preheat function are available.