Product Description
The Eleaf iStick Pico, just like its name, is preferable, innovative, compact and outstanding (PICO). Powered by single interchangeable 18650 cell, it provides you with 75W maximum output and switchable VW/Bypass/TC-Ni/TC-Ti/TC-SS/TRC modes. With top e-liquid filling design, hidden airflow control and detachable structure, the new MELO 3 Mini is the best match for the iStick Pico.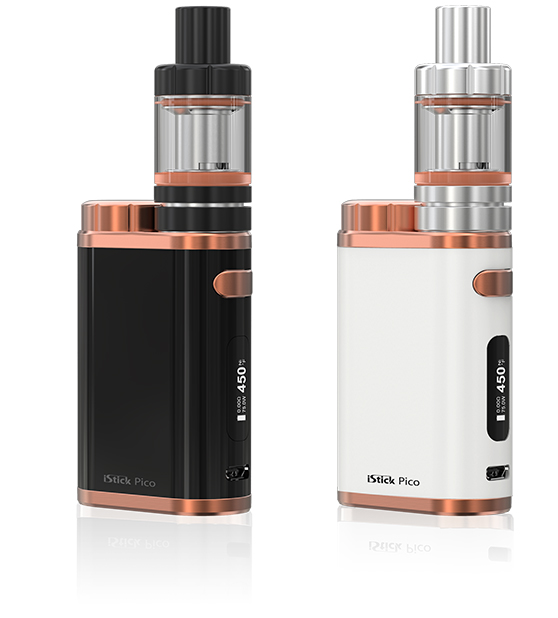 1× iStick Pico Mod (Battery Not Included)
1×EC 0.3Ω Coil
1× EC 0.5Ω Coil
1×USB Cable
1× iStick Pico Manual
MELO 3 Mini Tank
Diameter: 22.1mm
Length: 55.1mm
Capacity: 2mL
Thread Type: 510 Thread
Material: 304 Stainless Steel
iStick Pico Mod
45.2 x 23.2 x 70.6mm
Thread Type: 510 Thread
Cell Type: High-Rate 18650 Cells (Not Included)
    (Continuous discharge current should be above 25 A)
Output Modes: VW / Bypass / TC (Ni / Ti / SS / TCR – M1, M2, M3)
Output Wattage: 1 – 75W
Resistance Range:
    0.05 – 1.5Ω (TC Modes)
    0.1 – 3.5Ω (VW/Bypass Mode)
Temperature Range:
     100 – 315℃/200 – 600℉ (TC Modes)
Colors: Grey | Black | White | Silver | Hot Pink | Full Black | Brushed Silver | White & Bronze | Jet Black & Bronze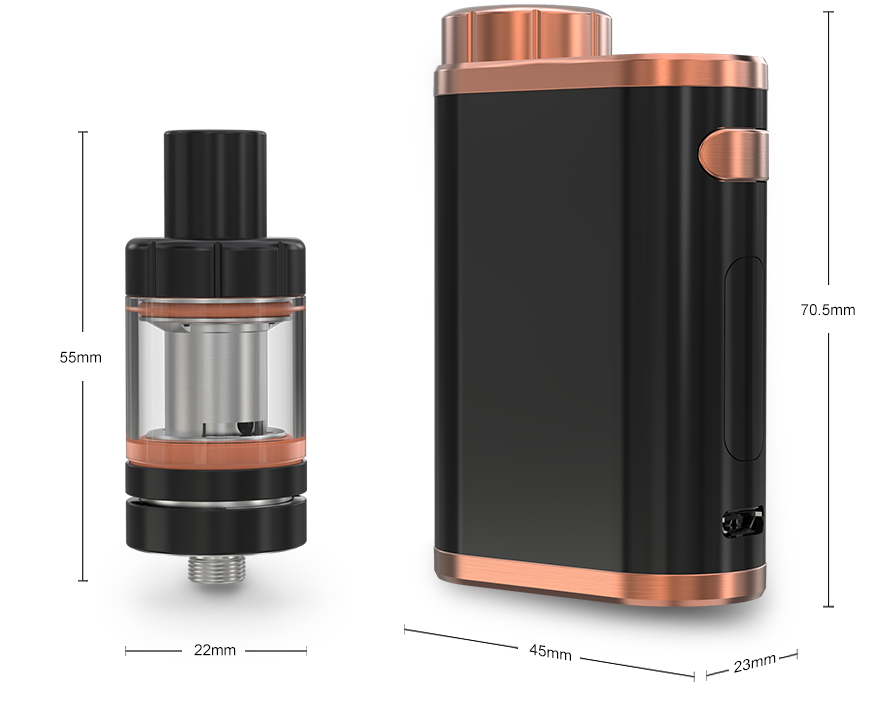 Tiny and Cute Appearance
With a compact size, you can hold the kit in the palm, much more convenient for usage and portability.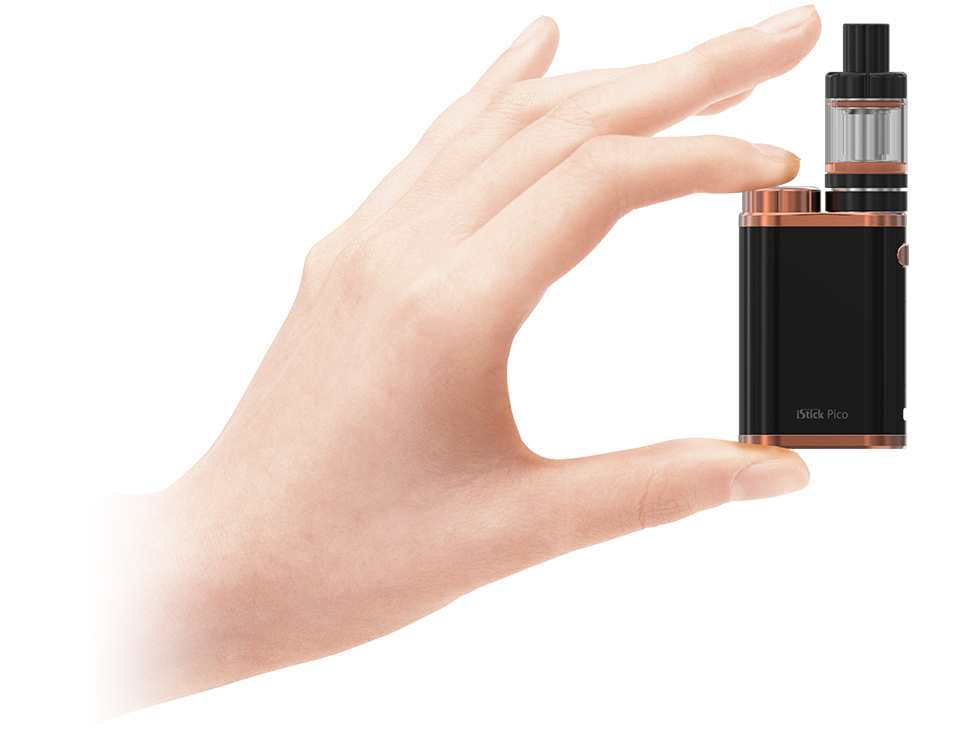 Interchangeable 18650 Cell
Users can carry spare cells when on the go and change the cell easily by removing the battery cap only.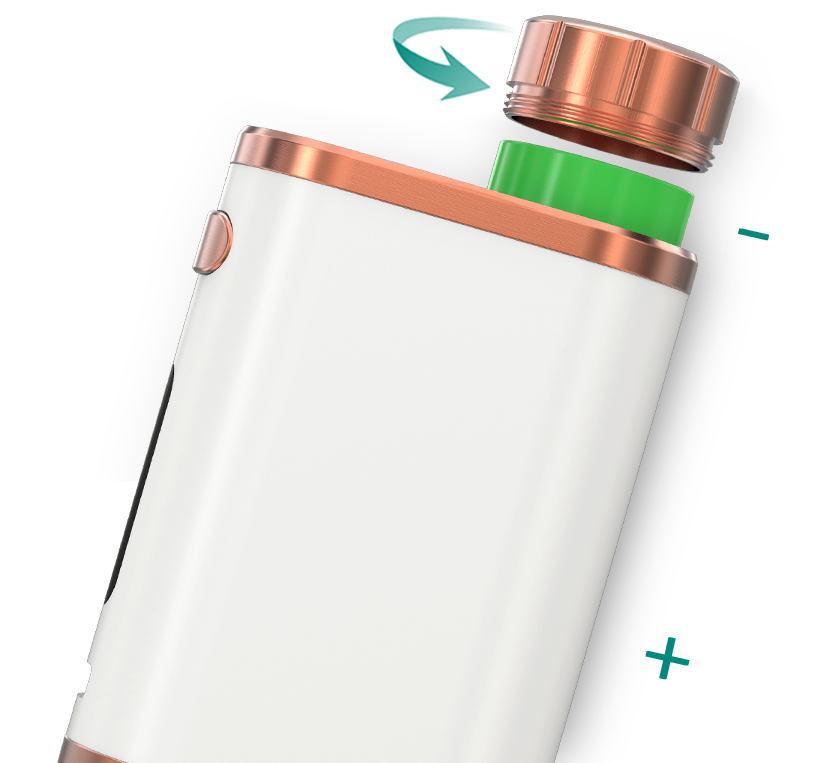 TC-SS and TCR Modes Available
Despite the compact size, the iStick Pico allows an intelligent but yet satisfying draw with 75W maximum output and switchable VW / Bypass / TC (Ni, Ti, SS, TRC) modes.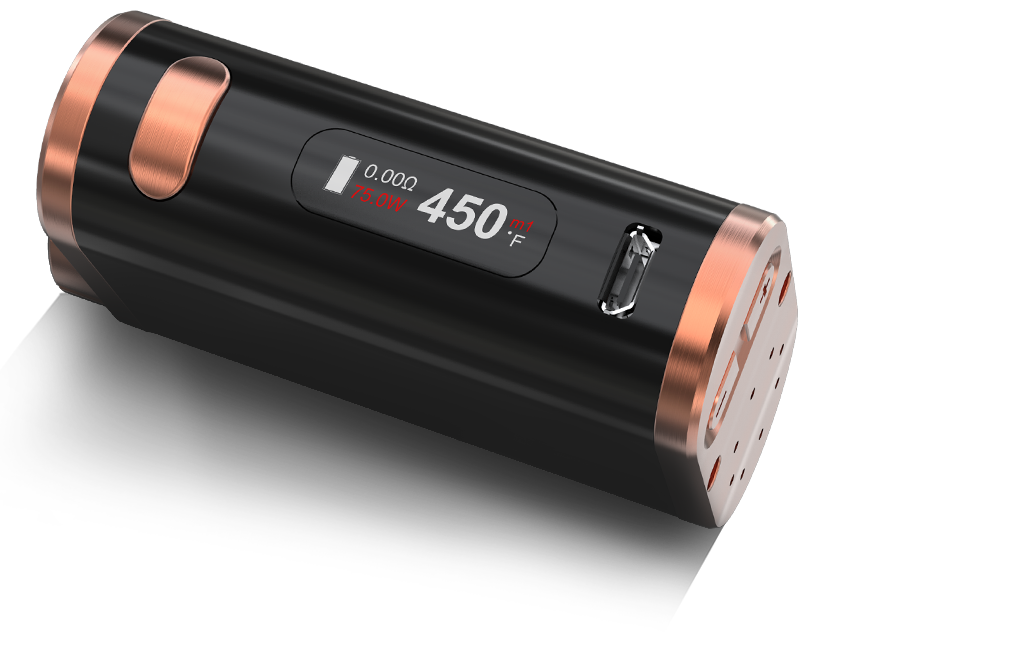 Unique Bottom Design
The Ventilation holes at the bottom are for better heat dissipation and the adjustment buttons are located at the bottom as well.
Top E-liquid Filling
The e-liquid can easily be refilled by removing the top cap of MELO 3 Mini only.
Detachable Structure
All the parts of MELO 3 Mini can be detached, bringing more convenience in maintenance.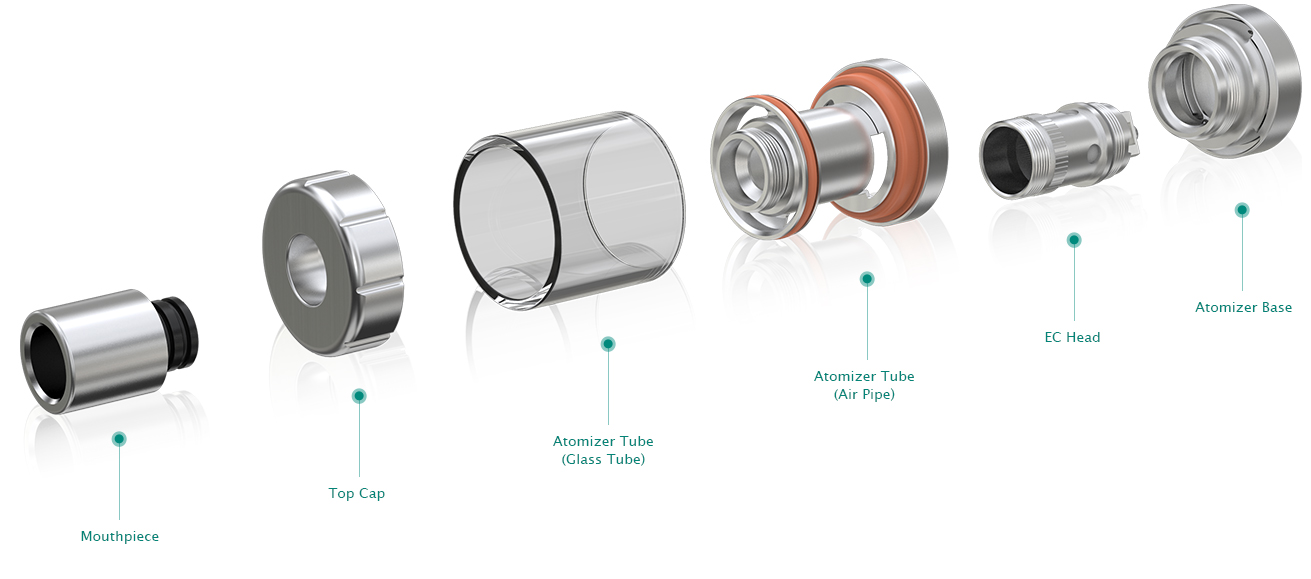 Invisible Airflow Control
This new design of the invisible control is also a plus to the fashionable appearance of MELO 3 Mini.
Charging: The 18650 cells can be charged in the iStick Pico through USB port at the bottom of the device via 1A wall adapter or a computer or charged with an external battery charger. The recommended way is to charge the cell externally as it will take less time to give the cell a full charge.
Firmware Upgrading: The firmware can be upgraded by connecting the device with a computer through the USB port via a micro USB cable.